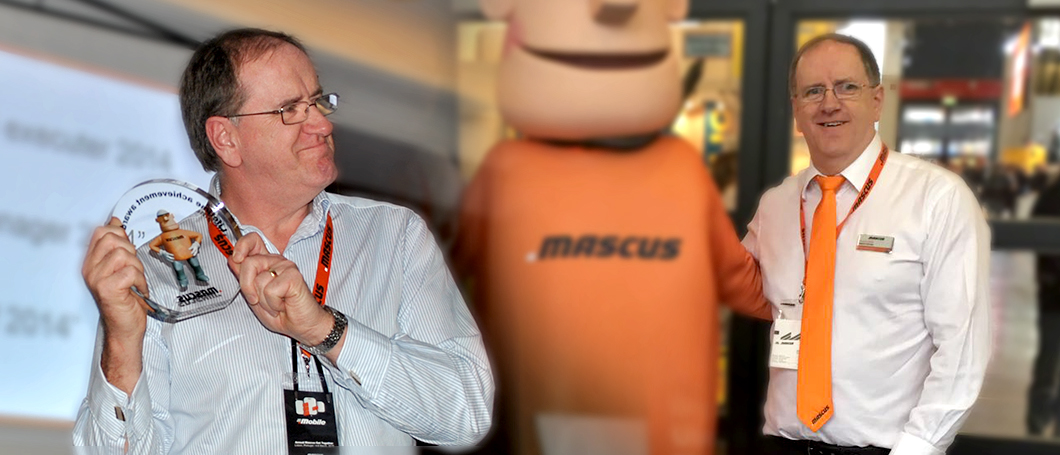 Celebrating 15 years with Mascus and Ritchie Bros.
0

A candid interview with Robert Tate, our Country Manager for UK and Ireland
On the occasion of his 15 years work anniversary with Mascus and Ritchie Bros., respectively, we've sat down with Robert Tate, one of our most loved and charming colleagues to ruminate about the early days of Mascus, how our brand and platform grew steadily throughout the years and its more recent success story as a part of the Ritchie Bros. offering which started 5 years ago.
Let's start with a simple question, what does Mascus mean to you?
For the past 15 years, Mascus has played a major role in my professional life. And after all these years of hard work and dedication (with mostly ups but also a few downs), I am proud to say that we have built this company at the same pace as our customers have built theirs, from the ground up! I have worked with many amazing colleagues and great clients throughout the years with the same drive to achieve better results and build trust in the Mascus platform.
Looking back, what do you remember from when you first started with Mascus: how was the company placed on the market back then, what was your job?
Ironically enough, my story starts from the seller perspective: I was selling machines and both my companies chose Mascus to market their used equipment.
I eventually joined Mascus as Country Manager for UK and Ireland in 2006, exactly when the Nordic countries, early adopters, saw the future of online advertising. The UK was still comfortable in the 'print mindset' and I soon was to find out that promoting the concept of posting machines and trucks for sale online was very difficult.
Convincing companies to invest in online advertising became somewhat easier when the financial crisis of 2008 hit. Customers began to understand that if they cannot sell locally to buyers in the UK, they had the chance to reach other European markets with this 'Internet'. And so we began to grow our customer network in UK and Ireland and revel in their success selling through the platform.
What are your greatest accomplishments at Mascus which you are most proud of?
I am proud that as a result of my and my teams' work in building and developing the platform, Mascus is now a substantial player in the local market. Mascus.co.uk is a trusted vertical trading platform. And we owe that success to our daily focus on improving the Mascus domain. It brings me extreme satisfaction to know that being in this top position has opened many doors and opportunities for all our buyers and sellers.
You are one of the Mascus pillars that have been with the company for the longest time. Has it been a bumpy ride or have you enjoyed all developments over the last 15 years?
With Mascus as a young 'internet' marketplace boldly targeting the 1st position globally from the very beginning, it has been a very exciting, interesting, stimulating and a rollercoaster-type of journey! Pulling together as small country teams and being part of a long-term vision comprising of various nationalities and cultures has been a rewarding experience. Our customers have traded massive amounts of equipment and wealth via the Mascus platform since its inception. That shows trust in us but also reflects their own willingness to participate in the global market of used heavy equipment.
Throughout the years the 'small island' mentality has shifted to a realization that the UK and Ireland were not just capable of trading with the world but also that UK and Irish traders were generally highly regarded on the global online scene. In my experience, they are viewed as fair and honest sellers. That's why I don't see Brexit as a barrier for us as a trading nation by tradition, especially now that e-commerce and online communications are the norm.
The pandemic pushed all the internet doubters over the edge. This is now the way we need / want to trade, and online trading platforms such as Mascus offer most flexibility in times of difficult social conditions. This was a strategic and smart assessment of Ritchie Bros. also in preparing for such a day of trading shift, which happened abruptly. Starting with 2020, Ritchie Bros. shifted the paradigm from onsite auctions to online auctions in order to keep offering the best services to their clients and help them sell their used equipment stocks.
Why is Mascus the best place for dealers to advertise their stock?
In the internet world, numerous platforms explode on the scene and many die as quickly. Buyers and sellers' acceptance is based on trust and service. Mascus' ability to localize, change and develop with the internet and with our clients from all countries has attracted that trust. Our local teams that have built their part of the Mascus tapestry in their own countries and related to their markets and customers have made us unstoppable.  I can only be grateful that Ritchie Bros. also share this philosophy of constantly looking inward to improve locally and internationally at the same time.
With your expertise in online disposition and asset management solutions, what is your number one advice to companies selling used heavy machinery online?
My advice is straightforward and easy to follow. A huge global buying market is at your mobile / keyboard fingertips! Be honest, open and responsive to buyers and you will attract customers for many years to come. We constantly encourage and train dealers to showcase their stock on Mascus to the very best quality. This is what elevates the best marketplaces.
Most buyers find us organically thanks to our 21 years of hard work, in all countries, of indexing and adopting local markets and connecting buyers to sellers. We have always had a mission to attract more machines and trucks (high quality content) and consequently more buyer visitors (high demand). These two parameters always go hand in hand.
What does one need to be a successful Mascus representative?
Persistence and determination are the two single characteristics to be successful. Never give up in following your goals and when a customer trusts you with their business, do the best you can for them. Be there to train and help with their stock management needs, and share your knowledge on the used equipment market trends.
What do you enjoy most in your job?
The trust I have from my leaders and the independence to take decisions. And most to feel part of a 'great family' at work. The company meetings have helped in cementing this company together. Needless to say, we are all missing this in person interactions and looking forward to better times when we can safely meet again.
Everybody at Mascus knows you are the 'maître des cérémonies' at company events. In your opinion, how does the Mascus company culture influence employee satisfaction?
International company events give us the possibility to enjoy each other's company over a drink and find out more about our lives outside of the job. It takes the Mascus team to the next level – we are no longer just colleagues, we are friends! And that makes our team stronger, who would not move mountains for friends?
To wrap this up, what are some of your fondest Mascus memories from the past 15 years?
Without doubt the strongest memories are connected to work experiences, laughs and tears we've shared over the years. It has been fun to come to work and be on a 'train with a destination'. I am proud I work with and have worked with great Mascus colleagues always being professional and wanting to do the best for all our international, local customers and for each other.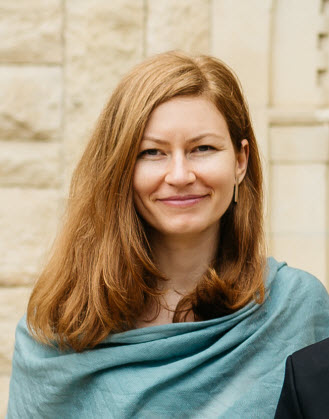 Communications Specialist & Social Media Manager at Mascus