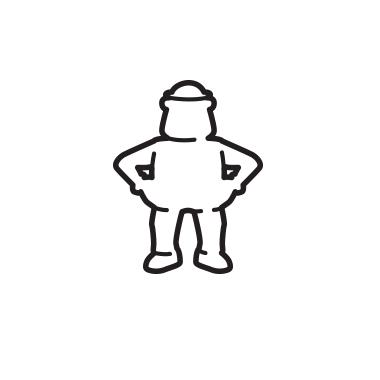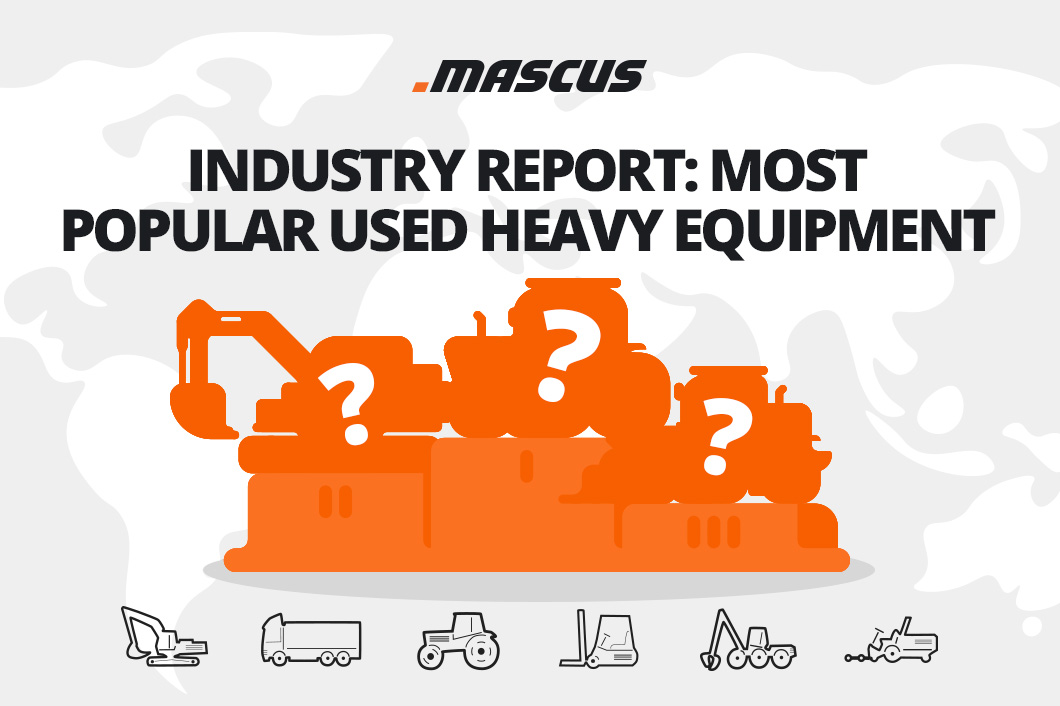 Industry Report: Most Popular Used Heavy Equipment on Mascus in 2019
0

On Mascus, there are over 400,000 listings of used heavy equipment for sale in total, sorted under the six main industry sectors: Construction, Agriculture, Transportation, Material Handling, Forestry and Groundscare. Each sector is further organised into 15 to more than 20 subcategories and even smaller sub-types of machines. Find an overview of all these machine types on our Sitemap page.
In addition to machine categories, the selection of listings on Mascus is even further enriched by all of the various brands of used heavy equipment present on our platform.
At the end of the year, we wanted to find out which were the most popular machines on Mascus in 2019, based on our analysis of most viewed listings, most requested machines and brands via email buying requests, and most sold (removed) listings.
Most viewed types of machines
Tractors ranked #1 by far in buyers' searches and views in 2019. The #2 machine type most sought-after in 2019 on Mascus was the crawler excavator, but still 3 times less popular than tractors. Top 3 is completed by another construction machine, the wheel loader.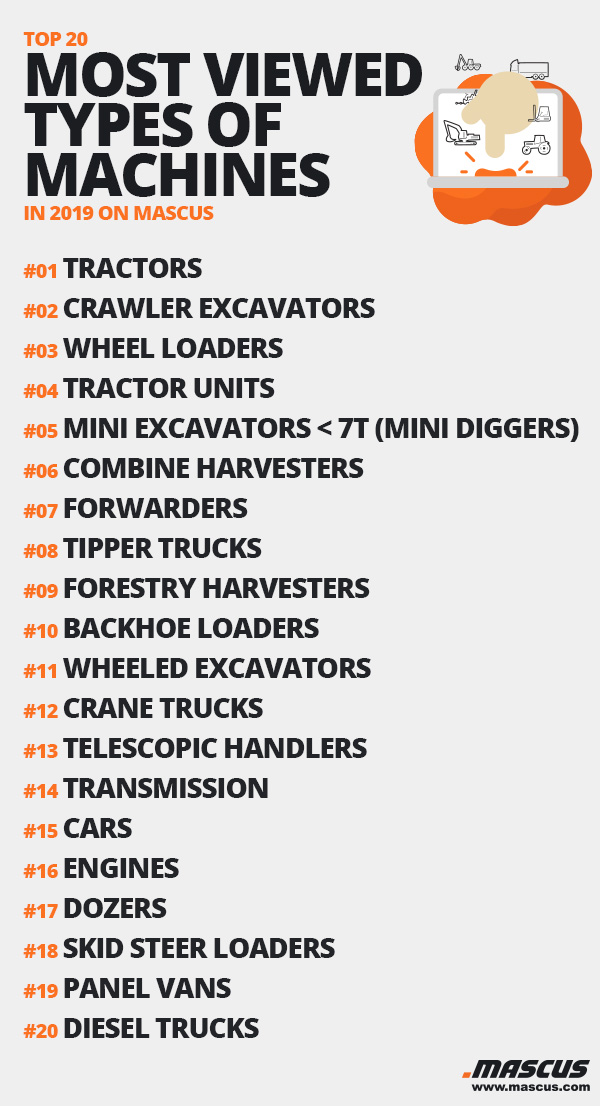 Most sold machines
It's no surprise that tractors and crawler excavators are also present on the first two spots in terms of most removed listings from Mascus (strong indicator that the machine has been sold).
Although panel vans were only at the end of our top 20 most viewed listings, they are on #3 sport in our top 20 most sold types of machines.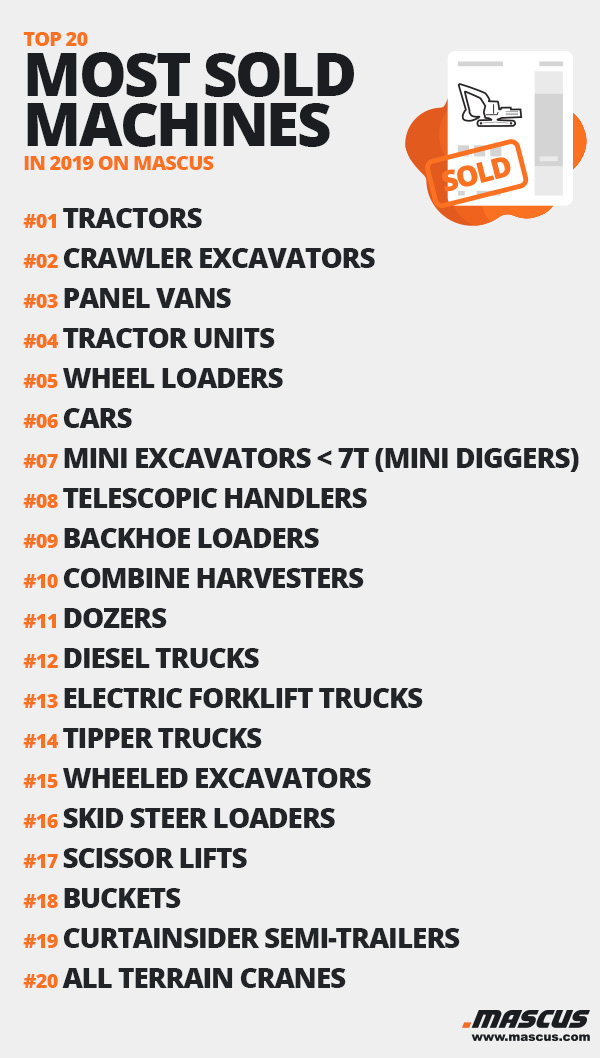 Most requested machines
Based on buying email requests sent by potential buyers to dealers listing their used equipment on Mascus, crawler excavators were the most requested machines in 2019, followed closely by tractors and wheel loaders. 3 more construction machines follow: mini excavators, wheeled excavators and backhoe loaders.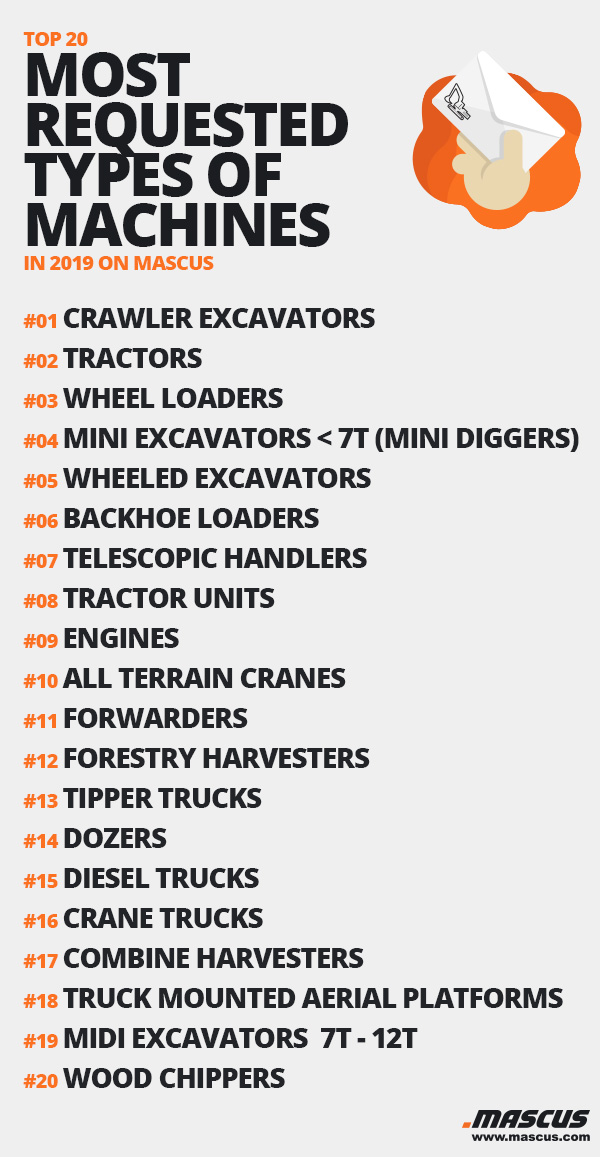 Most requested brands of used heavy equipment
If we look at the most requested brands on Mascus, the highest number of buying requests were received for Caterpillar and Volvo equipment. JCB, Komatsu, John Deere and Mercedes-Benz follow in this top, however they each received only half of the requests that Caterpillar or Volvo did.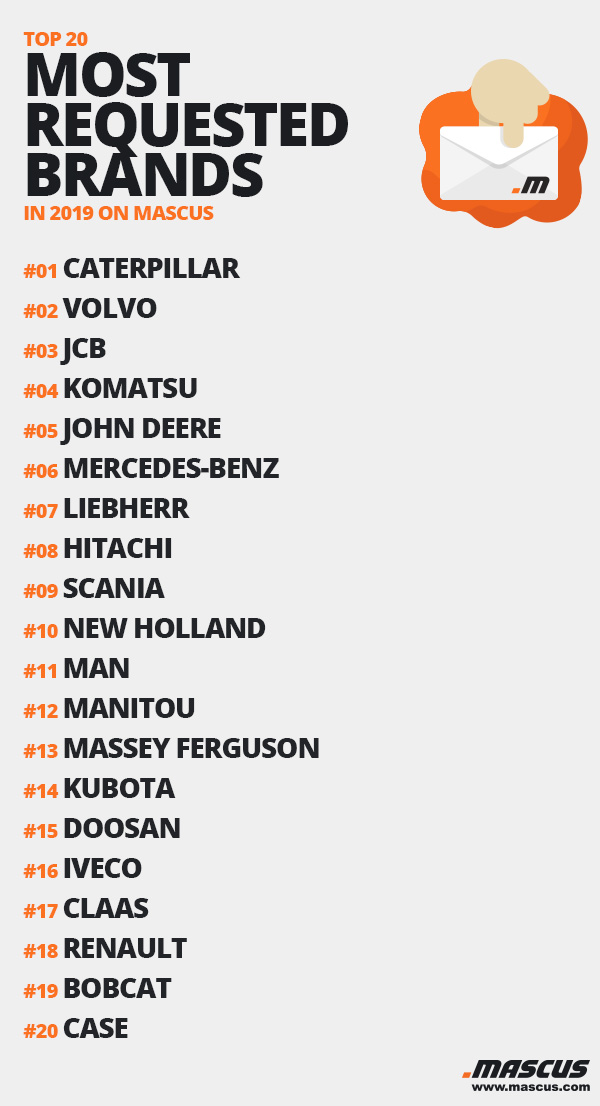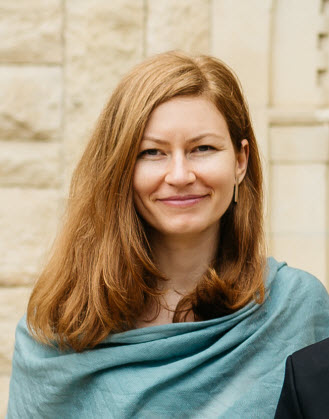 Communications Specialist & Social Media Manager at Mascus