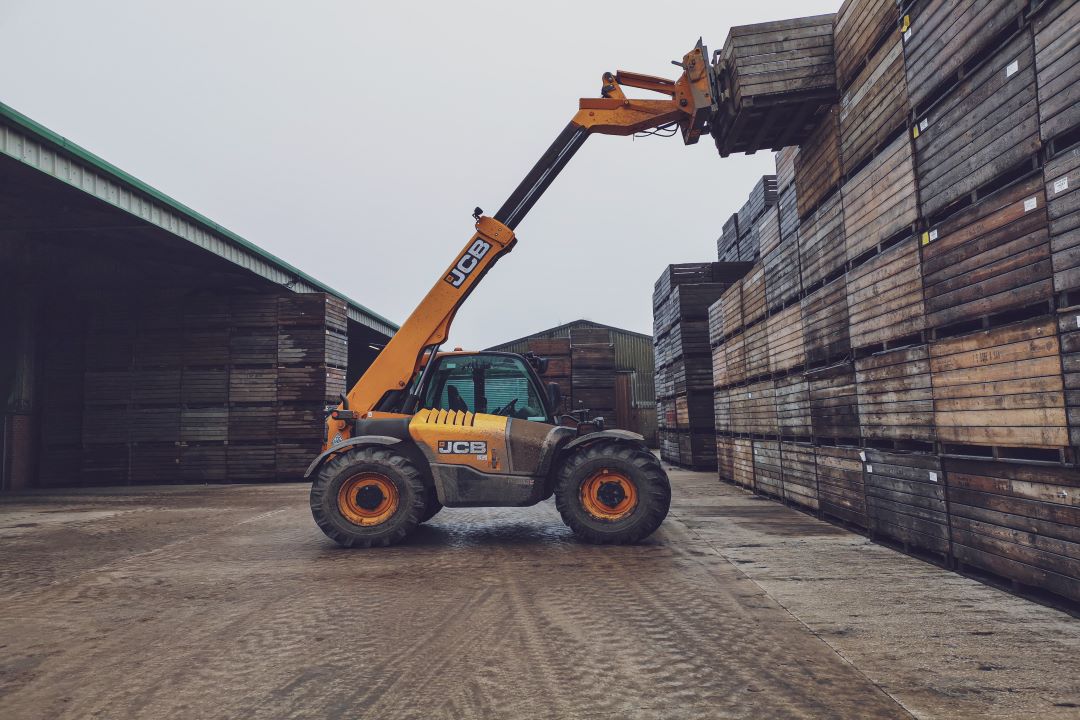 What is a Telescopic Handler?
0

A Telescopic handler, otherwise referred to as a telehandler, are multi-purpose machines often used across the construction and agriculture industries. Their primary role is lifting, moving and placing materials such as bricks or lumber – but they can be utilised across a number of different stages of a project.
Their varied usage means they are often some of the first machinery options seen on a project, and they can often be seen right through to the end of the project too.
But why use a telehandler, and what makes them so useful? Find out more.
Why use a Telescopic Handler?
Using a construction telehandler can help get a project off the ground. They are built for the movement and handling of materials – but through the attachment of a range of different accessories, this versatile piece of machinery can be used within a range of different tasks.
Lifting pallets or suspended loads? Check. Assisting in clean-up at the end of the job? It can be involved there too. What about staging initial materials? Yep, you guessed it, a telescopic handler can be involved.
The Benefits of Telehandlers
There are a range of benefits to utilising telehandlers within your projects. So why should you choose a telehandler in a construction or agricultural setting?
Telehandlers are versatile: with a vast number of attachments available to connect to the end of the boom like scoop buckets and crane arms, there are a number of different uses for a telehandler.
The machinery is cost-effective: as one telescopic handler can perform a range of tasks, and can be used with varied attachments as usage needs evolve.
They offer access over obstacles: combining exceptional lifting potential with incredible vertical and forward reach, these handlers are able to place material wherever it is required.
The machinery can be used in rough terrain: telehandlers are able to handle rough terrain with four-wheel drive and four-wheel steeling. Poor conditions are no match for them!
Telescopic handlers have high load capacities: these machines are able to lift several tons of material which makes them far stronger than similar sized machinery.
Find a Telehandler for Sale at Mascus
Are you looking for a used telescopic handler? Find telehandlers from leading brands like Manitou and JCB to meet your requirements at Mascus UK. Browse our full range of construction equipment today, including other handling equipment. Use our advanced search function to tailor your search to meet your exact requirements.
---