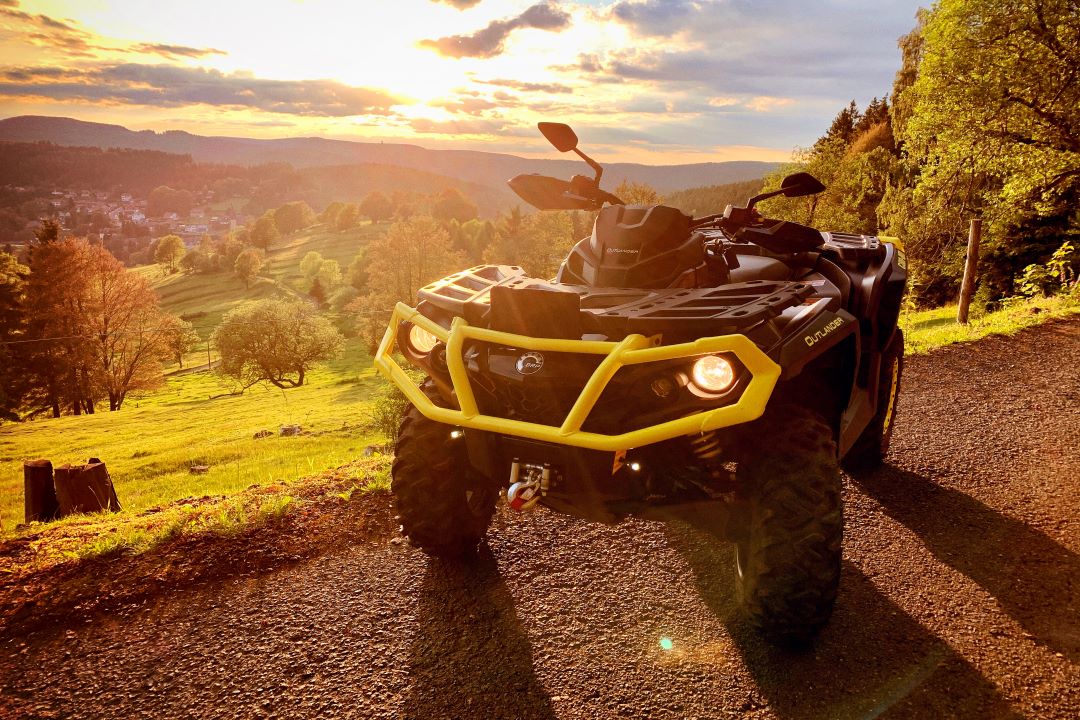 The Benefits of Owning an All-Terrain Vehicle
0

If you live in an area that has higher levels of rain or snowfall, owning an all-terrain vehicle can provide a number of benefits to assist you during poor weather.
When the weather isn't the best, your efficiency can be heavily effected by changes to the terrain. Owning an all-terrain vehicle like a used snowmobile or a Utility Task Vehicle alongside other agricultural equipment can help to off-set any issues caused by changes to the ground.
You can find a range of used all-terrain vehicle options in our listings at Mascus UK.
Utilising Used All-Terrain Vehicles for Agriculture
All-terrain vehicles are the choice for many farmers to cover distance off-road. Mascus UK offers listings from market-leading brands like Polaris, Yamaha and Honda.
These vehicles can help to improve productivity by covering large distances much faster than tractors, while also offering ample comfort for the operator. Many options can be customed with weather protection and load beds, and can also have attachments added to help with agricultural work.
Purchasing a used all-terrain vehicle allows those in the agricultural space to be prepared for torrential downpours or frosty, snowy weather if utilising used snowmobiles.
Things to Consider with used All-Terrain Vehicles
Many farmers will generally keep their vehicles on their own land, but some will need to use them to move between plots of land. This means that the vehicle will need to comply with UK road rules.
If the all-terrain vehicle will be used at any point on public roads, the ATV will need to be taxed and registered – however if it remains on your land and off-road, a driving licence, taxation and registration is not needed. If you do take it on the road, it will need to be approved for road use.
Likewise, the vehicle will need to be insured and kept in a roadworthy condition at all times if it is being used on the road.
Find Used All-Terrain Vehicles at Mascus
If used ATVs, UTVs or snowmobiles are something that your agricultural requirements may need, you can browse the available options for sale at Mascus. Once you've found a vehicle for you, simply get in touch with the seller and proceed with a purchase.
Ensure you've got the right safety equipment like helmets and start revving your way to poor-weather efficiency today. Alternatively, browse our full range of agricultural equipment and machinery.