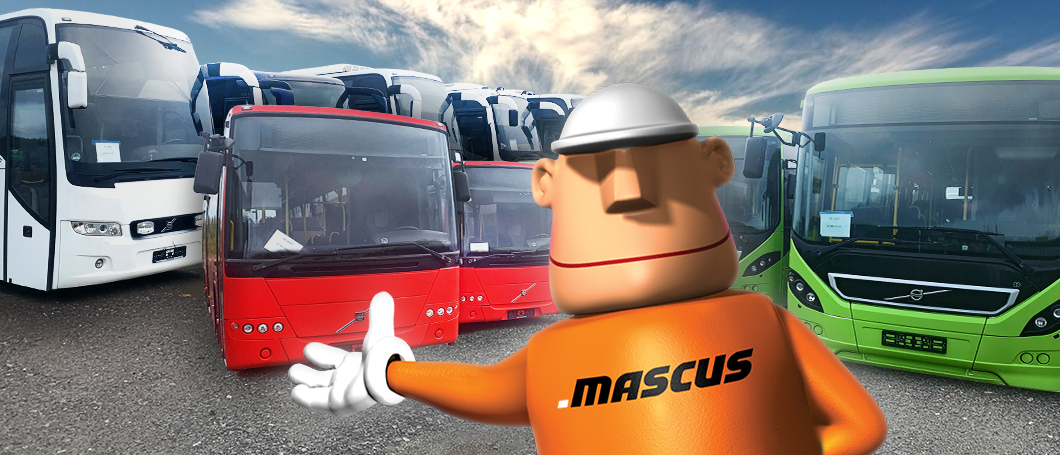 Selling used buses on the international market via Mascus – Volvo Buses Norway success story
0

Volvo Buses has been the market leader in bus sales in Norway, except for a brief hiatus of a couple of years, ever since 1960. Their organisation consists of 10 employees operating in the headquarter office, in addition to local dealers throughout the country. The used equipment department is run by a team of two in charge of selling the used buses fleet housed at their facility close to Gardermoen airport.
Sales of new buses vary from year to year, with 601 buses sold in 2019 just in Norway. Volvo Buses expects to resell around 120 used buses in 2020. The main focus of their business has always been selling new vehicles, while the relatively small number of used buses was handled by their local dealers.
The increasing trade of new buses brings on challenges in managing the used stock
As the large number of new buses sold in Norway became something usual in recent years, it also forced the company to consider alternatives for reselling their used buses.
'While selling few or even one bus per customer was the norm in the past, in recent times, we usually see fewer purchases for larger numbers of buses at a time. And with these large lots of new buses purchases, it is very common today to include a buy-back agreement. Therefore, our used buses fleet is increasing and requires more effort and focus from our side to manage and resell. We occasionally receive used buses from regular exchanges, but most used buses reach us through repurchase agreements', says Magnus Gulliksen, Used Sales Manager at Volvo Buses Norway.
'The decision to sign an agreement and open a Mascus account in the autumn of 2018, came as the natural next step in our remarketing strategy, due to the increase in used buses and the need to sell and handle larger volumes at the same time. In addition to that, Volvo Buses Norway also wanted to reach a larger local and especially international audience', he continues.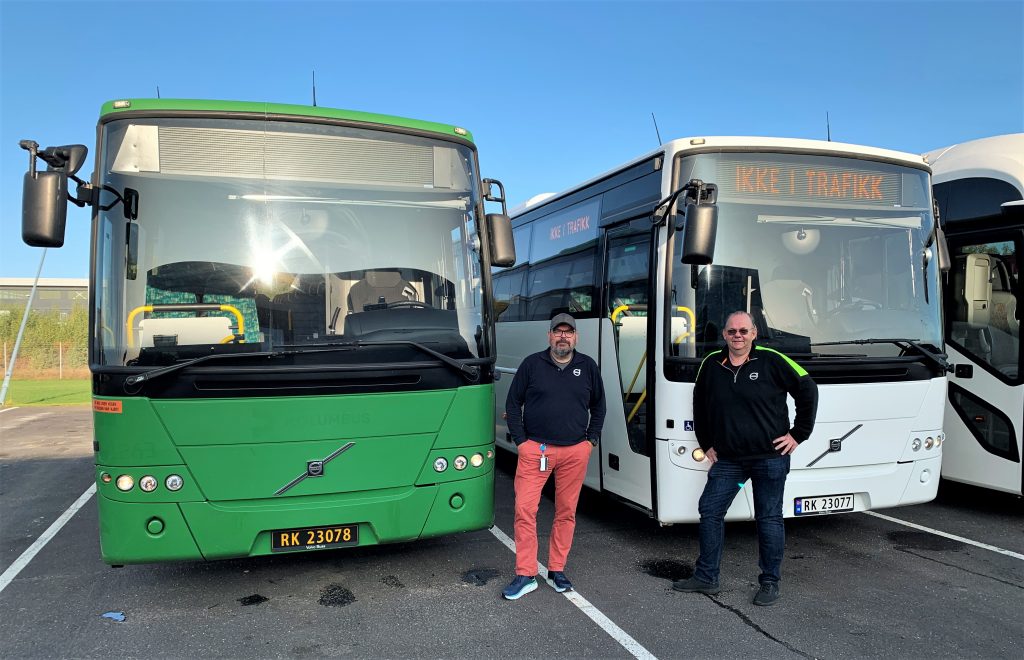 'High quality ads with photos and videos, higher chances of selling our used buses'
The used equipment team at Volvo Buses Norway are committed to presenting only high quality ads on Mascus: the machine details must be clear and informative. They also recognize the importance of great photos and videos when promoting their used equipment. 'Luckily, Mascus makes it easy for us as a seller to increase ad quality by having a well thought-out and detailed ad placing system that takes care of the technical description and presentation in a professional way. We've experienced this more than once – high quality ads convert faster into sales', Gulliksen points out.
One of the great benefits of advertising on Mascus has been the expansion of their customer network outside Norway and gaining access to markets that they hadn't operated on previously.
Just to name a few of the successful international sales as a result of advertising on Mascus: 8 buses, which previously ran as city buses in Lillehammer, have been given new life by the Black Sea, 10 hybrid buses from Trondheim were sold to Estonia, and a very special combi bus (a bus-truck mix) was sold to a motorsport enthusiast in the Netherlands.
Over the years Mascus has had a close collaboration with Volvo, especially in the truck and construction sector, where they have been our clients of more than 15 years.
'We had discussions with Volvo Buses Norway from time to time, but as their representative Magnus Gulliksen says, the need for Mascus services has only become apparent in recent years, due to their increasing volumes of used buses. Volvo Buses is an important customer for us, especially for the knowledge and expertise they have in bus trade, which they are happy to share with us', says Erik Rusten, Sales Manager for Mascus Norway.
Volvo has been an invaluable help
The know-how they provide helps us build better and more efficient services in return. Both to our advertisers through our listing platform, but also for our special services such as our Price Indicator, Finance Calculator and Asset Valuation Curves (residual value calculations for the financial industry).
'Volvo has been an invaluable help in understanding the complex market for used buses and even more so for battery-powered buses. Knowledge that we need to deliver best quality analyses to our customers in the banking and finance sector', says Johan Lustig, Product Manager Mascus Valuation Services.
'The collaboration is a win-win situation. Mascus gains knowledge of the bus market and Volvo, in return, can benefit from using Mascus services in their sales of used buses on the local and international market', concludes Erik Rusten, Sales Manager for Mascus Norway.
Offer and demand for used buses during coronavirus times
This year the focus shifted more on used buses, primarily due to the coronavirus pandemic affecting the new equipment production and buyers looking at smaller investments. Additionally, there are many customers who are forced to downscale their bus fleet to align to their reduced activity. This results in a far greater supply of used buses than the demand, which makes it difficult to receive fair prices on used buses.
'We have experienced very low offers coming from foreign buyers, and sometimes we are forced to accept these offers, which means really good deals for the buyers. In the end, their value decreases with each day they are parked; depreciation and warehousing are expensive, and by selling them cheaper than what we initially wanted, we avoid possible losses.
We do receive a lot of inquiries on our used buses for sale, but many buyers are not ready to purchase yet. It is the result of the difficult times we find ourselves in. All in all, we are content that we see some activity and interest around our used buses rather than none at all during these times. However, we are confident that business will slowly catch up', concludes Magnus Gulliksen at Volvo Buses Norway.
Volvo Buses Norway is currently advertising coaches, city and school buses on Mascus, selling from 123,000 EUR for coaches manufactured in 2017 down to 4,900 EUR for older school buses manufactured in 2005.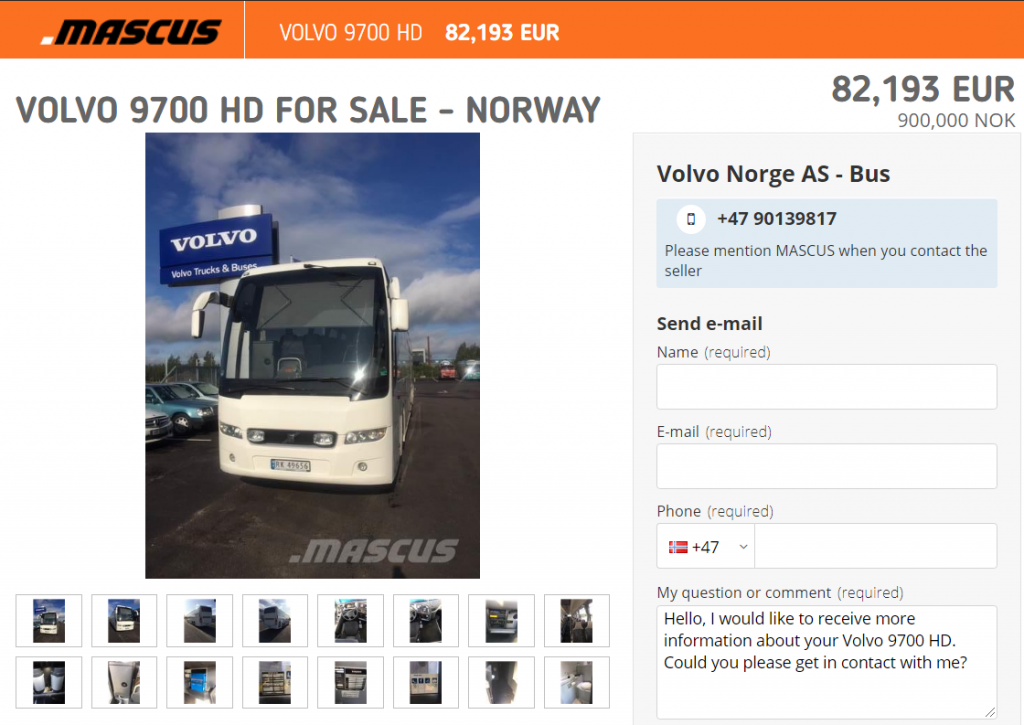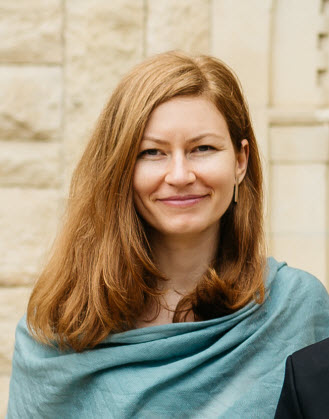 Communications Specialist & Social Media Manager at Mascus