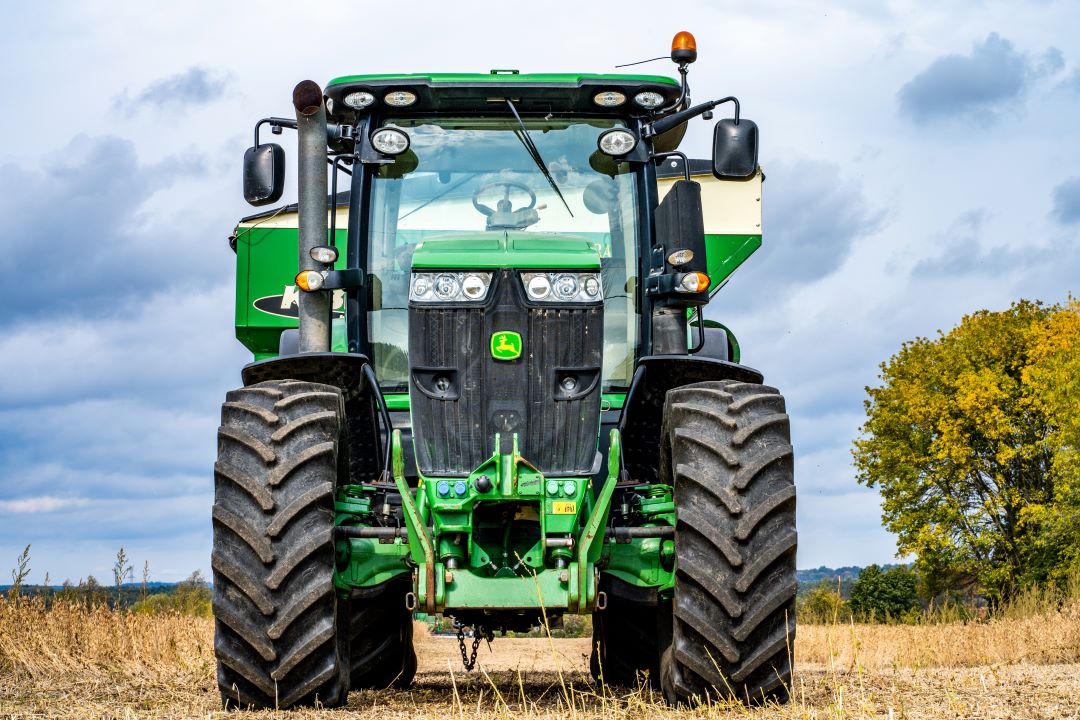 The Most Popular Used Tractor Brands
0

Utilising used tractors in your agricultural efforts can improve your efficiency and save you. But which used tractors would suit your requirements? We've prepared a guide through some of the most popular used tractor brands to help you on your way. 
Used Tractors for Sale at Mascus
Mascus is home to some of the leading manufacturers of used tractors, including John Deere and New Holland.
As a renowned supplier within the agricultural machinery industry, you can find compact models, larger tractors and more by utilising our advanced search function to tailor the listings to you. 
Learn more about some of the most popular used tractor brands below. 
Used John Deere Tractors
Used John Deere tractors are powerful and versatile, helping farmers across the world on a daily basis.
Used John Deere tractors are available in a range of sizes including compact, mid or large and offer various efficiencies such as adaptability and agility or pure horsepower.
This type of tractor is by far the most popular on Mascus UK, and with hundreds of models available in our listings, you're sure to find something that meets your requirements.
Used New Holland Tractors
Used New Holland tractors offer customizable control, improved visibility and enhanced comfort for those in the driving seat.
With various tractors including the T8, T7 and T5 models, used New Holland tractors are a popular choice on Mascus.
New Holland Tractor models can be used across arable farming, livestock farming, fruit and vegetable farming and even across groundcare and construction.   
Used Massey Ferguson Tractors
Used Massey Ferguson Tractors are high-quality, heavy-duty vehicles. This leading brand is reliable and efficient for all agricultural needs.
Created in 1953 through a merger between Massey Harris and Massey Ferguson Limited, Massey Ferguson are an international name in the manufacture of tractors.
Used Massey Ferguson tractors are popular in loading, mowing, tilling, digging and more, as well as general agricultural activity. 
Used Case IH Tractors
Used Case IH tractors offer more power and better fuel efficiency to help your agricultural activities be more successful.
Utilising innovative technologies across models like the Puma range, the Maxxum range and more, used Case IH tractors are agile, strong and dependable.
Find exceptional versatile tractors from Case IH on Mascus. 
Browse Used Tractors Today
There are many other popular brands across our listings, including cheaper options that are damaged and specific parts for refurbishing.
If some of the most popular used tractors listed on Mascus would improve your agricultural efficiency, you can browse a number of available models for sale in our used tractors section.